POSTS
An Entrepreneur's Rants - Digital Delivery
Have you ever ordered a Software (or any digital) product online and get it delivered via post / courier in the form of a Compact Disk (CD) in India?
I bet many of you have did it or at-least know that is how it works here.
And have you wondered, why is a Software delivered in a Hardware (CD) through a logistics company which takes to be delivered anywhere from a day to a month depending on certain factors, when I'm technically capable enough to know the need of a particular software and technical know how to operate it and need not to mention that we have paid online and have a decent internet connection and certainly know how to download the software but can't be used immediately and wait for it to be delivered several days later?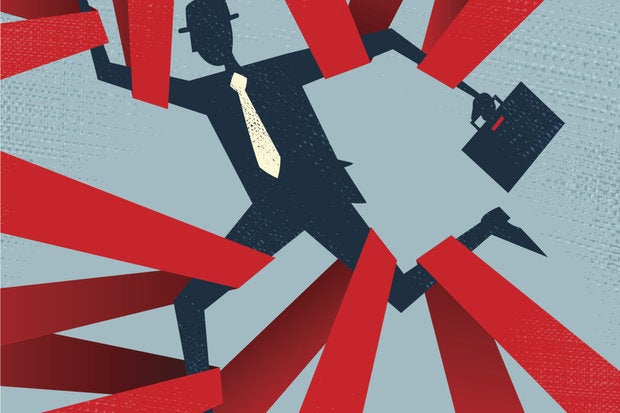 Most probably not or most of you did but didn't care to think further.
But, I Did. Hence started www.antiviruscart.in (and Paravali.com), which delivers the software (digital) products digitally and it has the following benefits and a LITTLE problem.
Good news (Benefits) first,
1. People can buy genuine software products at a nominal price thereby reducing thereby reducing counterfeit products. (Read point 2 & 3 & 4 to know how the price will be nominal)
2. Can avoid buying CD's, burning them, printing product label's and boxes, pasting them, packing them, Shipping them and wait for them to be delivered?
3. Imagine the cost we can save from the CD's and burning them, printing product labels, boxes, packaging materials and not to mention the logistics and the labour cost involved. Many of the Software vendors, leave these tasks to the Distributors / Stockist / Dealer / Reseller by providing the original designs of their packages and these increase the cost to the buyer. Even if the Software Vendor itself prints them, we can save on the packaging and shipping costs.
4. Imagine the Carbon emissions and other pollution causing emissions we can reduce by avoiding CD's, labels, boxes, packaging materials and the fuel involved in shipping them especially when we have an ambitious climate change control plan and carbon emission reduction target to be achieved.
5. And you get to have the latest version of the program. For example in the case of Antivirus Software, the Physical CD's are several months old, which were outdated by the time of purchase in terms of both the program version and the virus definitions. Hence, the user has to either download a new Version or update the old one. And most of the time the CD's are not readable due to several factors and the user anyway has to download the software (The Activation key will be in the form of a printed paper mostly or requires online activation).
6. Certainly you need not to wait for days / weeks / months for the product to be delivered instead you can start using it in a few mins or in a maximum of 1 day.
The LITTLE Problem(s)…
The little problem is that the Government of India (or at-least the Ministry of Corporate Affairs - MCA) don't allow digital delivery, or that's what I have heard from the legendary Google (Not the google search, but from someone inside the Google Adwords team) itself and also I vaguely remember reading about it somewhere.
This info is obtained when I wanted to know the reason for my Google Merchant Account suspension.
They have told me about various issues in my site (which wasn't noticed before) for few months and when I finally fixed them, they neither activated the account nor offered any specific reason and plainly stated we have violated Google Shopping policies.
I have to send a meaner e-mail (only the last one was mean, by the way) and a mean tweet to @google, @adwords and @googleindia to get a response which I'm sorry for (really, I do) but that story is for another day.
However, they told me that, as per MCA policies, we can't deliver digitally and we need to send it via Physical means, but I Haven't been able to find that policy on MCA website or via google search and when I have asked for a reference to that policy they have told me that this info is available on their internal proprietary tool which can't be shared with me.
Where the hell is transparency?
Even when you want to find something specific as this, you can't find it and it's a shame on you Government of India (GoI), your policies are either wrong or outdated, not transparent or maybe I'm dumb enough to not look in the right places and not understand them properly.
Modi ji, Is this the Digital India you have always wanted?
However, you may need to think about this policy as it's Pros are too good to ignore. And don't even get me started on the Startup India, I wasn't even satisfied with the definition of Startup provided by the GoI and not to mention the tax relief and the self-compliance details, the policies, funds announced etc.
They may look promising but they lack clarity and transparency and certainly not Startup friendly.
Shame on you too Google, your support team didn't respond properly the first time (To hell with your diplomatic replies and policies, we users need honest answers), even when they did answer my query later they didn't point to the source of this GoI policy citing the "internal proprietary tool" they use, even though the information is in public domain.
And certainly you cannot claim to be the best search engine, when you can't even provide the link of the policy directly and FYI, google search for that specific policy didn't yield the right answer, or maybe I wasn't using the RIGHT keywords.
I feel good already, I should get back to working on some other crazy idea!!!